The diamond is a true marvel of nature. Magical. Mysterious. Universally treasured. And no two are exactly alike. Yet choosing a diamond you'll both love is not so mysterious – when you understand the characteristics that distinguish one gem from another.

Any explanation of a diamond's beauty and value centers on one unit of measure: carat weight, and three key quality factors: color, clarity and cut. Collectively these are known as The Four Cs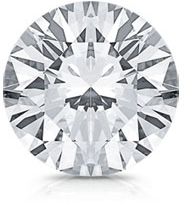 Diamond Qualities - The Four Cs
Carat

The size of a diamond is defined by its weight, measured in carats.
Learn more >
Color

A diamond's body color can range from totally colorless to light yellow.
Learn more >
Clarity

It is very rare to find a diamond that is completely free of inclusions.
Learn more >
Cut

A diamond that is masterfully cut displays maximum brilliance and fire.
Learn more >